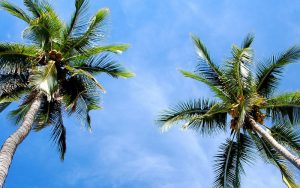 At Geneva Roth Ltd,, we specialize in consultation related to offshore company incorporation. If you new to the world of offshore company formations, it may sound like you are a travel bureau rather than a consulting company helping you incorporate your business. Because many of our clients are new to this industry, we wanted to provide some simple tips to guide them along the way.
#1) What is your Business Profile?
Many businesses these days will require formal licensing. For example, if you wish to start an online gaming business, you'd need a gambling license. If you wish to start a forex brokerage, you need specific licenses for that, too. Anything in the realm of financial services will most likely involve some license which makes selecting the proper jurisdiction very important.
#2) What is your Reason for Setting up an Offshore Company?
There are many reasons to establish an offshore company. Some prefer the anonymity offered while others wish to enjoy tax status. It's wrong to assume every offshore jurisdiction is tax free. Some also have stricter reporting requirements than others so it's important to ask yourself this question before you set up the company.
#3) Are you Able to Physically Travel to the Location?
Depending on what you set up, a physical visit may be required, which is often the case with banking and licensing. For this reason it's important to speak to us about what is needed. Furthermore, in some cases you may need to have a local presence such as an office. Don't worry, this is something we can help you out with, too.
#4) What is the Company Structure?
It's important to set the company structure from the start. Many times a nominee service may be required which in some regions isn't possible or in others quite expensive. If you wish to set up a trust or some other type of formation its useful to research it before hand so you can understand what's involved.
Obtain a Free Company Incorporation Quotation Today!
Thanks for viewing our blog. If you'd like to explore our opportunities further, don't hesitate to reach out to us!