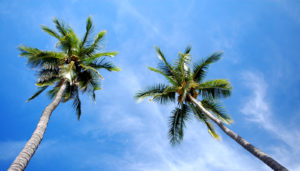 St Kitts and Nevis offer one of the best International Business Company (IBC) entities for businesses looking to take advantage of offshore company incorporation. Companies registered in St Kitts and Nevis benefit from tax exemption, strong asset protection, currency flexibility, and a swift company formation process. IBCs incorporated in Nevis are also recognized and understood worldwide as being separate legal persons with rights and liabilities separate from those of their shareholders.
Registering a company in St Kitts and Nevis is simple while the structure is pretty straightforward and flexible. IBCs can be incorporated with a single shareholder and director, who may be individuals or corporations, residents or non-residents. There are no requirements for IBCs to keep a public register of directors or shareholders in St Kitts and Nevis. Nominee directors or shareholders are allowed as well as bearer shares, though a trustee is appointed as a custodian of the shares.
Despite the above obvious benefits, what makes St Kitts and Nevis more attractive to IBCs and investors is its strong asset protection laws. For instance, Nevis has a legal wall against other jurisdictions which means that creditors cannot claim your assets even if you are convicted in your home country. Moreover, creditors are required to pay legal fees (substantial amount) upfront and in full to the Supreme Court of Nevis since Nevis attorneys are prohibited from working on contingency. This significantly reduces the efforts of creditors willing to act and most likely to lose the case.
Why Register Business Company in St Kitts and Nevis
Strong asset protection laws
No minimum capital requirement
Corporate tax is 0% in St Kitts and Nevis for IBCs (including international trade)
No minimum capital requirement
No restrictions on the number and nationality of the shareholders and directors.
Migration of company domicile is allowed
No foreign currency restrictions
No electronic signature restrictions
No obligation to file accounts, annual returns or to divulge information relating to ownership
St Kitts and Nevis Company Registration
It only takes a few days to register a Business Company in Saint Kitts and Nevis. As a leading company incorporation agency, we can help you register a company in St Kitts and Nevis and commence trading immediately. Once fully incorporated, we will provide a registry certified copy of a St Kitts and Nevis company incorporation certificate which includes the company name, company number, date of incorporation and states that a company is registered. Contact us to set up an International Business Company in St Kitts and Nevis today.